ROGER WATERS "THE WALL LIVE" tour 2011
Italy
ASSAGO (Milano), Mediolanum Forum
1-2-4-5 April 2011
3-4 July 2011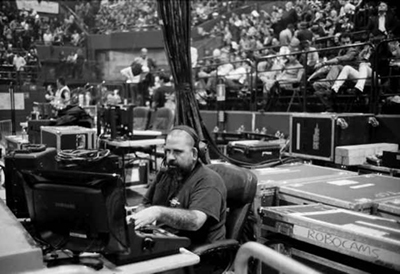 Set the controls... 1 April (photos courtesy Rogi Mignon)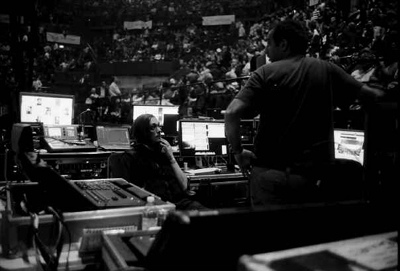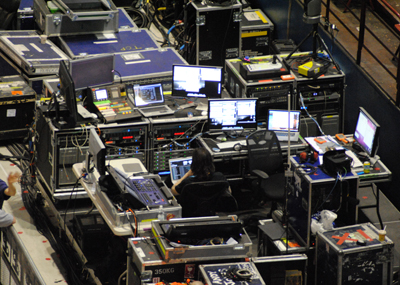 The controlling unit... (photo courtesy Claudio Beretta)
Set list:
Intro (Outside The Wall) / In The Flesh 1 / The Thin Ice / Another Brick In The Wall Part 1 / The Happiest Days Of Our Lives / Another Brick In The Wall Part 2 (*) / Mother / Goodbye Blue Sky / Empty Spaces / What Shall We Do Now? / Young Lust / One Of My Turns / Don't Leave Me Now / Another Brick In The Wall Part 3 / Last Few Bricks / Goodbye Cruel World. //
Hey You / Is There Anybody Out There? / Nobody Home / Vera / Bring The Boys Back Home / Comfortably Numb / The Show Must Go On / In The Flesh 2 / Run Like Hell / Waiting For The Worms / Stop / The Trial / Outside The Wall.
(*) summer shows had the acoustic 'ABITW Afterwords' added to the classic ABITW 2
LIVE PHOTOS - spring shows
A special documentary (with great close-ups) by Antonio Coiana:
A mega-documentary of over 750 photos by Claudio Beretta:
LIVE PHOTOS - summer shows
Le fotografie sono presentate per gentile concessione dei rispettivi autori, che ne detengono il copyright. La riproduzione, duplicazione e distribuzione, senza autorizzazione scritta, ่ vietata.
The photographs are courtesy of the respective authors & copyright owners. Unauthorized reproduction, copy and distribution, without written permission, is prohibited.